Juvenile Fiction - Sports & Recreation - Equestrian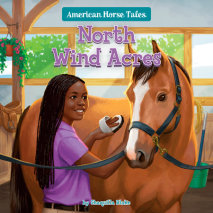 Set in Detroit, Michigan, this American Horse Tale follows the story of a young girl who has to learn to juggle her social life and horse-riding ambitions with her responsibilities as a working student.Even though she can only afford to tak...
Mean Girls meets Black Beauty in Horse Girl by celebrated author Carrie Seim--a funny and tender middle-grade novel about finding your forever herd."This book is funny and exciting. Beautifully portrays both the pleasures and risks of riding horses a...