Juvenile Fiction - Sports & Recreation - Camping & Outdoor Activities
An award-winning, hilariously funny middle-grade series about guinea pigs who act like other pets will move its author, Patrick Jennings, into the ranks of much-loved writers, such as Louis Sachar and Andrew Clements.When Rufus, Murphy, Lurena, and t...
Guinea Dog:Rufus has been dreaming of getting a dog. His best friend has one. His worst friend has one. But his dad has a few objections: They whine. They gnaw. They bark. They scratch. They beg. They drool.Rufus pays no attention when his mom offers...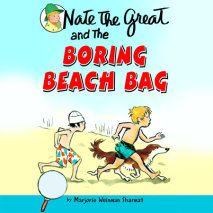 Beginning readers are introduced to the detective mystery genre in these chapter books. Perfect for the Common Core, kids can problem-solve with Nate, using logical thinking to solve mysteries! Oliver's boring beach bag is gone! This is a perfec...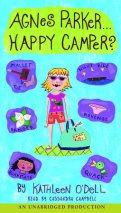 Agnes Parker is going to science camp, which means pranks, fun, rivalries—but will it change a longtime friendship for good?The first thing Agnes and her best friend Prejean learn at science camp is that they won't be sharing the same cabi...