Juvenile Fiction - Royalty
The cast: an un-ordinary king, and an extraordinary princess, a couple of kooky giants, an overzealous magician, a loyal and helpful witch, and a host of evil and dangerous wizards.The instruments: a broken-down magic carpet, a leaking magical sword,...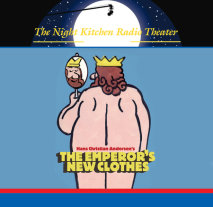 The Night Kitchen Radio Theater performance is based on the classic story The Emperor's New Clothes. The Emperor himself, his court, and his clothes--or lack of them--are ridiculous as only the master storyteller Hans Christian Andersen can make them...