Juvenile Fiction - Fantasy & Magic
For fans of Nevermoor and Howl's Moving Castle comes an epic middle grade fantasy about a girl with the ability to unlock anything—including the empire's darkest secrets.Melanie Gate is a foundling with a peculiar talent for opening the unopena...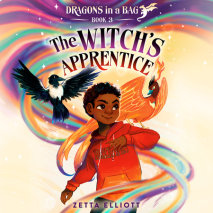 The dragons may be out of the bag, but Jaxon is ready to hatch some magic of his own in this third book in the critically acclaimed series.Ever since the baby dragons were returned to the magical realm, things have been off. The New York summer has b...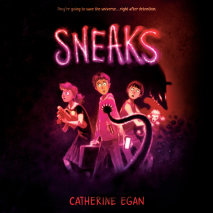 Men in Black meets middle school! A school project takes an alien turn when three kids uncover a secret society whose aim is to keep sneaks--mischievous interdimensional sprites--from slipping into our universe!When Ben Harp sees his teacher's watch ...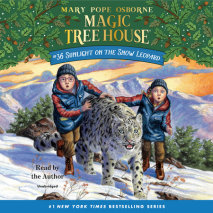 The #1 bestselling Magic Tree House series is ready to whisk you away through time with Jack and Annie--this time to the snowy mountains of Nepal!The magic tree house takes Jack and Annie to Nepal with a mission to find. . . a ghost! As frightening ...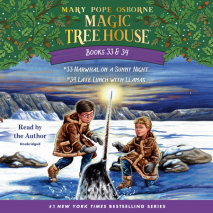 The #1 bestselling Magic Tree House series is ready to whisk you away through time with Jack and Annie in this two-volume compilation! #33 Narwhal on a Sunny NightWhen the magic tree house whisks Jack and Annie to Greenland, they're not sur...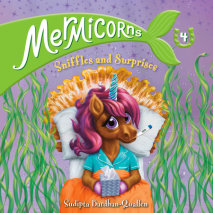 Part unicorn, part mermaid, and totally magical! Don't miss this exciting chapter book series from the author of the popular Purrmaids series!Oh no! Lily is sick. That means she's stuck in bed all day. She's going to miss an exciting less...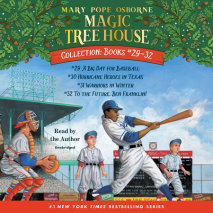 Four exciting Jack and Annie adventures collected on CD and offered at a great price!#29: A Big Day for BaseballPLAY BALL! Jack and Annie aren't great baseball players . . . yet! Then Morgan the librarian gives them magical baseball caps that w...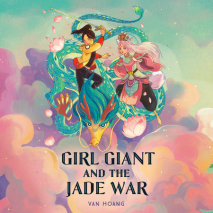 In this sequel to Girl Giant and the Monkey King, Thom and her friends set off on a far flung adventure to save the Heavens and the Jade Emperor from certain destruction.Thom Ngoh thought the Monkey King was her friend-he taught her to control her su...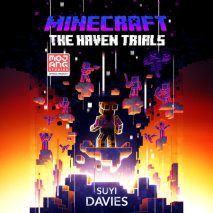 The next official Minecraft novel!

The next exciting Minecraft novel from Del Rey and Mojang Studios.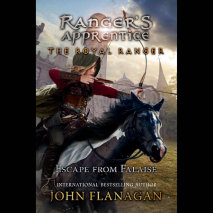 International bestselling author John Flanagan returns to world of Ranger's Apprentice in the fifth installment of the Royal Ranger series starring Maddie, Will Treaty's fearless young apprentice.After their plan to rescue the prince of Gallica has g...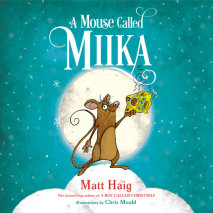 Ratatouille meets Roald Dahl in the funny and fantastical story of a determined mouse on a mission to procure the world's tastiest cheese. From the author of A Boy Called Christmas--coming soon to Netflix!When Nikolas left the only home he had ever k...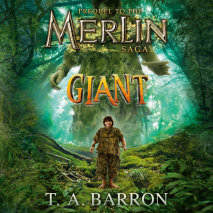 A prequel to the bestselling Merlin saga starring Shim, a young giant who must embark on a dangerous adventure when he's shrunk to the size of a man's knee. Perfect for fans of classic fantasy and adventure.Read it before you see it! The Merlin saga ...