Juvenile Fiction - Social Themes - Runaways
Revisiting once again the world of Raymie Nightingale, two-time Newbery Medalist Kate DiCamillo turns her focus to the tough-talking, inescapably tenderhearted Beverly.Beverly put her foot down on the gas. They went faster still.This was what Beverly...
"Readers will be captivated by this beautifully written novel about young people who must use their instincts and grit to survive. Padma shares with us an unflinching peek into the reality millions of homeless children live every day but also infuses...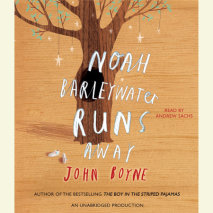 Eight-year-old Noah's problems seem easier to deal with if he doesn't think about them. So he runs away, taking an untrodden path through the forest.Before long, he comes across a shop. But this is no ordinary shop: it's a toyshop, full of the most a...
Prosper and Bo are orphans on the run from their cruel aunt and uncle. The brothers decide to hide out in Venice, where they meet a mysterious thirteen-year-old boy who calls himself the "Thief Lord." Brilliant and charismatic, the Thief ...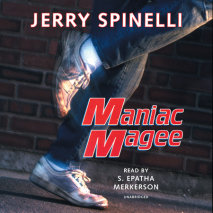 He wasn't born with the name Maniac Magee. He came into this world named Jeffrey Lionel Magee, but when his parents died and his life changed, so did his name. And Maniac Magee became a legend. Even today kids talk about how fast he could run; ...