Juvenile Fiction - Social Themes - Self-Esteem & Self-Reliance
Celebrate the 90th anniversary of The Little Engine That Could with this all-time classic reillustrated by Caldecott Award-winning artist Dan Santat! A perfect gift for all the milestones in your life--from graduation to birthdays and more! &nbs...
A gorgeously illustrated, modern retelling of the classic The Little Engine That Could, sharing the timely message that everyone's journey is different, and that sometimes, success comes from a helping hand.Graduation day is finally here! The Little ...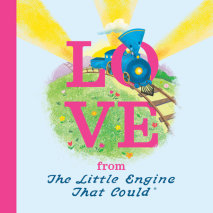 Ring in Valentine's Day--and love--with Love from the Little Engine That Could! This charming original title, featuring everyone's favorite little train is the perfect gift for that special someone on Valentine's Day--or any day of the year.The Littl...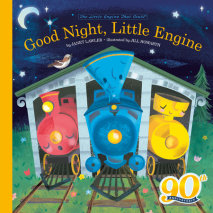 The 90th anniversary celebrations continue with this charming original title featuring everyone's favorite little train is the perfect book for bedtime.The train yard's still. There's not a sound.The setting sun glows all around.After a day of play, ...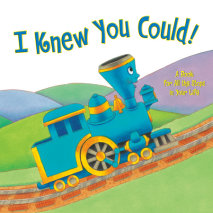 Celebrate graduation and achievements big or small with The Little Engine That Could!The determined Little Blue Engine is back, bringing inspiring and enlightening words of wisdom to graduates of all ages as they make the transition from one phase of...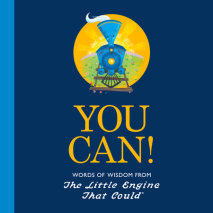 The classic character that has inspired generations of children to believe in themselves will now inspire readers of every age in this book filled with encouraging words of wisdom.Everybody needs a little downtime for maintenance. There will always b...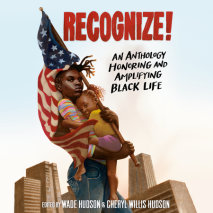 In the stunning follow-up to The Talk: Conversations About Race, Love & Truth, award-winning Black authors and artists come together to create a moving anthology collection celebrating Black love, Black creativity, Black resistance, and Black lif...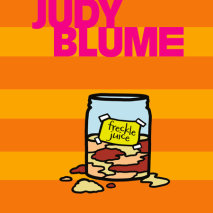 Nicky has freckles—they cover his face, his ears, and the whole back of his neck. Sitting behind him in class, Andrew once counted eighty-six of them, and that was just a start! If Andrew had freckles like Nicky, his mother would never know if ...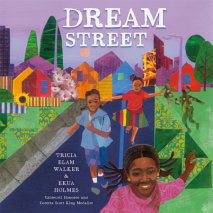 Caldecott Honor, three time Coretta Scott King Award winner, and New York Times bestselling illustrator and her author cousin pay gorgeous homage to the street they grew up on and the loving community that made their childhood special.Welcome to Dre...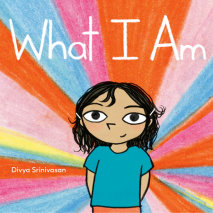 A universal picture book that affirms that our complexities make us who we are.A young narrator describes herself: a girl, a granddaughter, Indian, and American. Soon, we see the young girl as a plethora of things: selfish and generous, mean and kind...
Zoom meets Beautiful Oops! in this memorable debut about the creative process, and the way in which "mistakes" can blossom into inspirationOne eye was bigger than the other.  That was a mistake. The weird  frog-cat-cow thing?...
From the author-illustrator of The Book of Mistakes comes a gorgeous picture book, adapted for audio, about caring for your own heart and living with kindness and empathy.My heart is a window. My heart is a slide. My heart can be closed...o...