Juvenile Fiction - Social Themes - Manners & Etiquette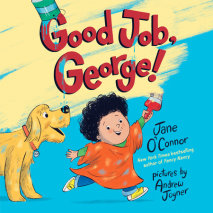 From the bestselling author of Fancy Nancy comes a brand-new picture book character--and this time it's a boy!From the bestselling duo Jane O'Connor and Andrew Joyner comes a silly story about a little boy always eager to help in any way he can. Geo...
Sophie means to be a good little mouse, but she just can't resist testing the limits with her patient parents and grandmother.Eat supper? More fun to throw it on the floor.Fold the laundry? More fun to knock over the pile.Read with Grandma? More fun ...
Sophie knows lots of words, but she doesn't always use them.  It's more fun to speak in hyena talk or space language.  "Use your words, Sophie!" urge her parents, but Sophie just won't.But when her new baby sis...
Meet Doug, an ordinary kid who doesn't like hugs, in this fun and exuberant story which aims to spark discussions about bodily autonomy and consent--from author Carrie Finison and the #1 New York Times bestselling illustrator of The World Needs More ...
From beloved children's author and illustrator Tony Ross, comes a fun to read and humorous take on the importance of handwashing.The Little Princess does not want to wash her hands. After all, she's already washed her hands so many times! She's washe...
Adam Grant, the bestselling author of Give and Take, teams with his wife, Allison, to share the lighthearted tale of a gift in search of a giver--a classic in the making and the perfect conversation starter about thoughtfulness.This delightful book--...
They're back! Rediscover the zaniest characters you've ever met in this bestselling series which has sold millions worldwide. Bright and charming, with easily recognizable characters, Little Miss audiobooks are easy enough for young liste...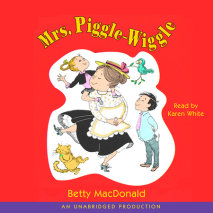 Mrs. Piggle-Wiggle lives in an upside-down house and smells like cookies. She was even married to a pirate once. Most of all, she knows everything about children. She can cure them of any ailment. Patsy hates baths. Hubert never puts anything away. A...