Juvenile Fiction - Toys, Dolls & Puppets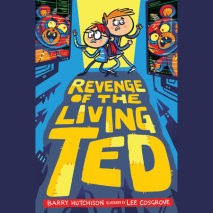 The bears are back for revenge in the sequel to Night of the Living Ted...and they're far from cute and cuddly!Just when Lisa Marie and Vernon think they've seen the last of the evil teddy bear Grizz, he's back...for revenge! He has a new army of stu...
A new action-comedy series about two kids battling an army of evil teddy bears! Can they save the day before bedtime?After Lisa-Marie and her big brother, Vernon, visit a Create-A-Ted store, the unexpected happens. Their teddy bears come to life! But...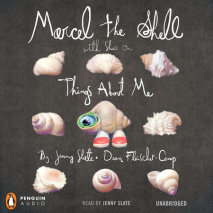 Millions of people have fallen in love with Marcel. Now the tiny shell with shoes and a big heart is transitioning from online sensation to classic picture book character, and readers can learn more about this adorable creature and his wonderfully pe...
Best friends Annabelle Doll and Tiffany Funcraft have stumbled upon an unexpected visitor, a new doll named Tilly May. She arrived in a mysterious package . . . but she looks so familiar. Could she be Annabelle's long-lost baby sister? It'll ta...
The 100-year-old Doll family—beautifully crafted china dolls passed down through four generations of girls in one American family—meet their new neighbors, the Funcrafts, a doll family made completely of plastic and delivered straight fro...
Annabelle Doll and Tiffany Funcraft are two dolls who have been best friends since they met in Kate Palmer's house at 26 Wetherby Lane. In this sequel to The Doll People, they hitch a ride in Kate's backpack and find themselves in the biggest adventu...