Juvenile Fiction - Transportation - Cars & Trucks
There's a new truck on the block in superstar entertainer John Cena's third book in the #1 New York Times bestselling Elbow Grease series, featuring the truck who never gives up!Elbow Grease and his monster truck brothers are hardly prepare...
Eleven-year-old Rick Rusek is determined to improve the traffic conditions in Los Angeles--his parent's failing delivery catering service, Smotch, depends on it."Traffic is a puzzle with one correct solution. And I've got to solve it!"Rick has been s...
Written and narrated by superstar entertainer John Cena, the second audiobook in the #1 New York Times bestselling series Elbow Grease, featuring a high-octane story all about teamwork!Elbow Grease is back and about to face off against the gnarly mon...
THE #1 NEW YORK TIMES BESTSELLER! Written and narrated by superstar entertainer John Cena, an audiobook all about perseverance and believing in yourself, featuring a little monster truck named Elbow Grease! Meet Elbow Grease, a little monster truck w...
With energetic rhyme and action-packed artwork to match, If I Built a Car sure to fuel any young inventor with big plans and grand imaginations. "If I built a car, it'd be totally new! Here are a few of the things that I'd do. . . ." Jack h...
In this inventive take on the traditional Cinderella tale, Fanny Agnes is a sturdy farm girl with a big dream. Someday, she believes, she will marry a prince. When the town mayor announces he is throwing a grand ball, Fanny is convinced her time has ...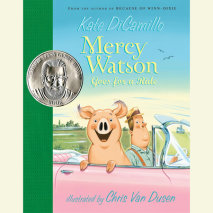 Mr. and Mrs. Watson's porcine wonder, Mercy, loves nothing more than a ride in the car. It takes a fair amount of nudging and bribing and a "You are such a good sport, darling" to get the portly pig out of the driver's seat, b...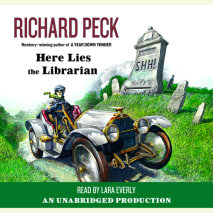 Peewee idolizes Jake, a big brother whose dream of auto mechanic glory are fueled by the hard road coming to link their Indiana town and futures with the twentieth century. And motoring down the road comes Irene Ridpath, a young librarian with plans ...