Juvenile Fiction - Readers - Intermediate
Annabelle Doll, Tiffany Funcraft, and their families are whisked out to sea when the Palmers accidentally place them in a box destined for charity donation. And it turns out they're not alone-there are plenty of other doll people on the ship, too. Af...
Perhaps the greatest of all adventure stories for boys and girls, Treasure Island began, a brave boy who finds himself among pirates, and of the sinister pirate-cook Long John Silver holds children as entranced today as it did a century ago. It has a...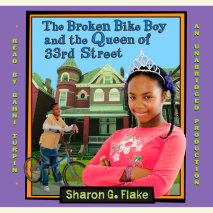 Queen is a royal pain in the neck. Her Highness treats everyone as though they were her loyal subjects: her classmates, her teacher, even her parents! When a new kid comes to Queen's school, riding a broken bike and wearing run-over shoes, he i...