Juvenile Fiction - Readers - Chapter Books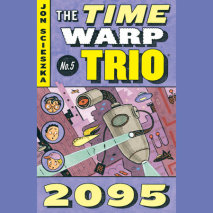 Zapped into the twenty-first century by The Book, Fred, Sam, and Joe discover that the future is worth waiting for. 3-D ads attack them on the street, and ray gun-toting robots demand their ID numbers, or else. And a meeting with their great-grandkids could knock out the old family tree at the roots.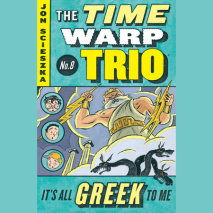 Wouldn't you know it, right when the trusty Time Warp Trio is about to go on stage in the school play, the script gets knocked into The Book, and Joe, Fred, and Sam come face to face with Cerberus, the mythological three-headed dog of Hades. And the drooling guard dog isn't the worst of their problems.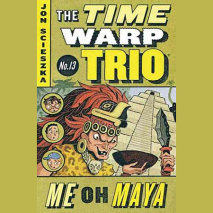 One minute Joe, Sam, and Fred are shooting hoops in Brooklyn; the next they're on a court that is definitely not in New York, and surrounded by a bunch of players wearing feathered headdresses and not much else. And the other team is saying something about losers being the next blood sacrifices.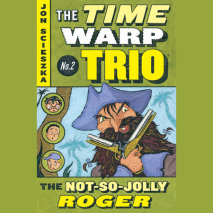 It's the Time Warp Trio to the rescue. Only this time they are rescuing their own adventure-loving hides. Blackbeard, the meanest, ugliest pirate ever, has our accidental time travelers cornered. Can Fred, Sam, and Joe find The Book in time—or will they become shark munchies.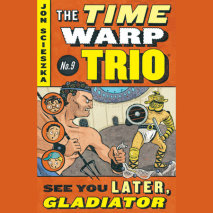 One minute the guys are wrestling around in Joe's room. The next minute The Book has transported them back to ancient Rome—and face-to-face with one big ol' gladiator. Luckily, Joe, Sam, and Fred, the Time Warp Trio, have seen enough professional wrestling to make it through gladiator school—but not even a smackdown bodyslam can help them at the Colosseum.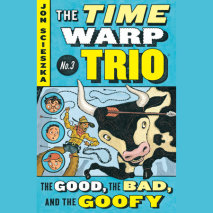 Thanks to the magic of The Book, Joe, Sam, and Fred are back in the wild, wild West—and it's proving to be way too wild. They're almost stampeded by a herd of crazed cattle and nearly suffocated by foul cow-fumes. Then they meet a friendly Indian chief, but why do his warriors keep staring at their scalps.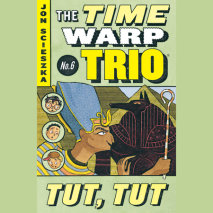 The Time Warp Trio is back, and up to hieroglyphic high-jinks in the land of pyramids and Pharaohs. When Joe's sister Anna accidentally opens The Book, Joe, Sam, and Fred suddenly find themselves in ancient Egypt. Soon the Time Warpers are dodging crocodiles on the Nile, outwitting the evil high priest, and searching for an escape route from the mummy-making chamber.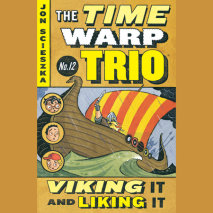 Did you know that our word Thursday comes from the Viking god Thor . . . as in Thor's Day. Neither did the Time Warp Trio. Did you know that if you say "Thursday" over and over again too close to a certain magic Book, you will get sucked back two thousand years to the time of the Vikings.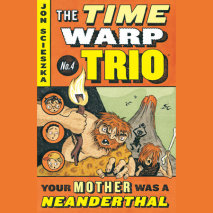 Thanks to The Book, Joe, Sam, and Fred are back in the Stone Age, where there aren't any math problems. But there's a tribe of hostile cavewomen, a hungry-looking saber-toothed tiger, a bone-rattling earthquake, and a woolly mammoth who wants to turn them into toe-jam.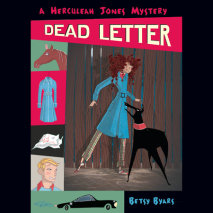 When Herculeah discovers a mysterious letter inside the lining of a secondhand coat, she suspects it's a desperate cry for help. If so, what happened to the person who wrote it. Herculeah thinks she knows the answer. What she doesn't know is that someone is watching her-someone who will do anything to keep her quiet.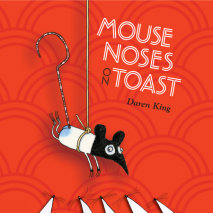 When Paul Mouse overhears a customer in a restaurant ordering mouse noses on toast, he assumes it must be a joke. Mouse noses on toast is a myth, isn't it. But when the waiter asks if that would be with or without whiskers, Paul knows it's no joke.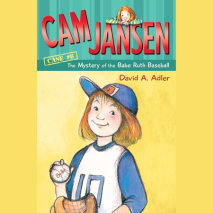 No mystery is too great for super-sleuth Cam Jansen and her amazing photographic memory.

Mysteries follow super-sleuth Cam Jansen everywhere she goes...even to the community hobby show. Cam and Eric are checking out a sports memorabilia booth when a baseball autographed by Babe Ruth disappears.