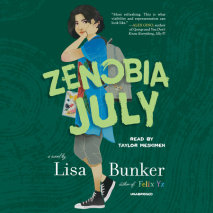 The critically acclaimed author of Felix Yz crafts a bold, heartfelt story about a trans girl solving a cyber mystery and coming into her own.

Zenobia July is starting a new life. She used to live in Arizona with her father; now she's in Maine with her aunts.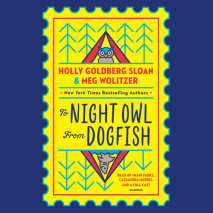 From two extraordinary authors comes a moving, exuberant, laugh-out-loud novel about friendship and family, told entirely in emails and letters.

Avery Bloom, who's bookish, intense, and afraid of many things, particularly deep water, lives in New York City.
A middle grade debut that's a heartrending coming-of-age tale, perfect for fans of Bridge to Terabithia and Counting By 7s.

Eleven-year-old Riley believes in the whispers, magical fairies that will grant you wishes if you leave them tributes.
"If it wasn't for the fused-with-Zyx thing, I suppose I would just be normal—whatever that means."

When Felix Yz was three years old, a hyperintelligent fourth-dimensional being became fused inside him after one of his father's science experiments went terribly wrong.
Newbery Medalist Richard Peck tells a story of small-town life, gay marriage, and everyday heroes in this novel for fans of Gary Schmidt and Jack Gantos.

Archer Magill has spent a lively five years of grade school with one eye out in search of grown-up role models.
"Gephart has written a story that will speak not just to one specific community, but to humanity as a whole." --VOYA

For readers who enjoyed Wonder and Counting by 7's, award-winning author Donna Gephart crafts a compelling dual narrative about two remarkable young people.
"[G]enuinely funny, heart-wrenching . . ." - Kirkus Reviews
"[A] moving journey of self-discovery and a gratifying coming-of-age story." - Publishers Weekly
"Husky . . . is a superb addition to the middle grade literary canon." - VOYA Reviews
"There is not a false note in the writing .
AUGIE BORETSKI KNOWS how to get by. If you're a scrawny loser in the destitute city of Camden, New Jersey, you keep your head down, avoid the drug dealers and thugs, and try your best to be invisible. Augie used to be good at that, but suddenly his life is changing.