Juvenile Fiction - Politics & Government
Meet  the Beacon Street Girls...They're real, they're fun-they're just like you!Who will be the next seventh grade class president at Abigail Adams Junior High? Mr. Popular, Dillon Johnson, is running, and making a lot of promises that are sure ...
Three years have passed since the magician Nathaniel helped prevent a cataclysmic attack on London. Now an important member of the British government, he grapples with numerous problems: foreign wars are going badly, Britain's enemies are mount...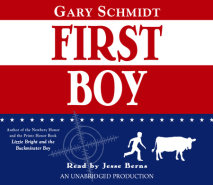 Mr. Heavy Legs walked past Cooper and got into the jeep. He turned on the ignition and backed up to Cooper. He handed him a card with a single phone number on it. "I'm not forcing you to come, kid. Not yet. But things are going to start ...
When a seemingly invulnerable clay golem begins making random attacks on London, Nathaniel and Bartimaeus must travel to Prague to discover the source of its power Meanwhile Kitty and the Resistance attempt their most audacious plot yet…robbing...