Juvenile Fiction - Poetry (See Also Stories In Verse)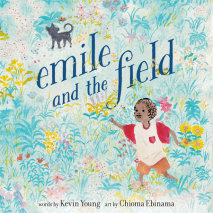 In this lyrical picture book from an award-winning poet, a young boy cherishes a neighborhood field throughout the changing seasons. With stunning illustrations and a charming text, this beautiful story celebrates a child's relationship with nature.&...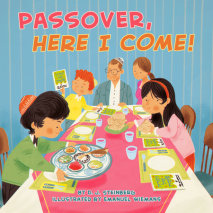 Celebrate Passover with a collection of funny and festive poems from the author of the hugely popular Kindergarten, Here I Come!The Seder plate is set and the pantry's filled with matzah -- Passover is here! Author D. J. Steinberg is back with a...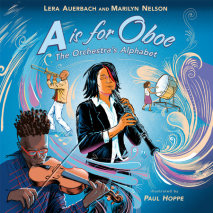 This deeply imaginative and entertaining poetry collection details the pleasures of the orchestra, from strong-willed A to satisfied Z.Two widely acclaimed poets--one a composer and classical pianist as well--have come together to create this extraor...
A lyrical audiobook from presidential inaugural poet Amanda Gorman and #1 New York Times bestselling illustrator Loren Long   "I can hear change humming In its loudest, proudest song. I don't fear change coming, And so I sing along."   In t...
A book for all preschoolers-to-be from the author of Kindergarten, Here I Come!From saying goodbye to parents on the very first day of school to watching butterflies hatch in spring, D. J. Steinberg celebrates all the landmark moments of preschool. B...
"The selections are uniformly uplifting, with affirming messages about the heritage, strength and dreams of African Americans."—Publishers Weekly In this compelling collection, thirteen major poets rise in response to the dazzling vistas a...
"Roald Dahl sometimes shared a tonal kinship with Ogden Nash, and he could demonstrate a verbal inventiveness nearly Seussian…[His] stories work better in audio than in print." –The New York TimesREVOLTING RHYMES Did you thin...
Tongue twisters abound in this classic Dr. Seuss Beginner Book! "Bed Spreaders spread spreads on beds. Bread Spreaders spread butter on breads. And that Bed Spreader better watch out how he's spreading . . . or that Bread Spreader's sure going to b...