Language Arts & Disciplines - Literacy
A memoir and a call to action, this intimate look at America's long-standing struggle to adequately educate vulnerable children offers valuable insights for effecting change in families, communities, and nationwide.At the root of every importan...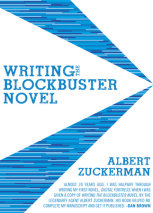 Every novelist dreams of it--writing the book that rockets to the top of the bestseller lists. Now, they can see how it's done, up close, in an audiobook by an agent who has sold manuscripts that turned into hits. Here Albert Zuckerman covers the ess...