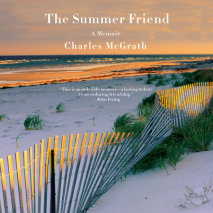 Alive with the intoxicating magic of summer in New England, Charles McGrath's evocative memoir looks back at that sun-soaked season, at family, youth, and a singular bond made at a time when he thought he was beyond making friends. It was early...
A memoir of a decade in prison by a well-educated young addict known as the "Apologetic Bandit"In 2003 Daniel Genis, the son of a famous Soviet émigré writer, broadcaster, and culture critic, was fresh out of NYU when he faced a serious...
A transporting and illuminating voyage around the globe, through classic and modern literary works that are in conversation with one another and with the world around them *Featured in the Chicago Tribune's Great 2021 Fall Book Preview * On...
Newly collected, revised, and expanded nonfiction from the first two decades of the twenty-first century—including many texts never previously in print—by the Booker Prize–winning, internationally bestselling authorLonglisted for th...
From Zadie Smith, one of the most beloved authors of her generation, a new collection of essays Since she burst spectacularly into view with her debut novel almost two decades ago, Zadie Smith has established herself not just as one of the world's pr...