Literary Criticism - Comparative Literature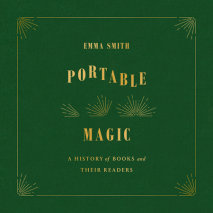 A history of one of humankind's most resilient and influential technologies over the past millennium—the book.Stephen King once said that books are "a uniquely portable magic." Here, Emma Smith takes readers on a literary...
"How to Read Now explores the politics and ethics of reading, and insists that we are capable of something better: a more engaged relationship not just with our fiction and our art, but with our buried and entangled histories.""A bo...
"An elegant, meticulously researched, and eminently readable history of the books that define us as Americans. For history buffs and book-lovers alike, McHugh offers us a precious gift."—Jake Halpern, Pulitzer Prize winner and New Y...
America's most original and controversial literary critic writes trenchantly about forty-eight masterworks spanning the Western tradition—from Don Quixote to Wuthering Heights to Invisible Man—in his first book devoted exclusively to narr...
"At a time when many Americans . . . are engaged in deep reflection about the meaning of the nation's history [this] is an exceptionally useful companion for those who want to do so with honesty and integrity." —Shelf AwarenessFrom ...