Music - Genres & Styles - Country & Bluegrass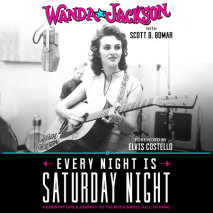 Wanda Jackson's debut single, "You Can't Have My Love," reached the Top 10 while she was still a sixteen-year-old high school student. She hit the road after graduation, playing package shows with Carl Perkins, Johnny Cash, Jerry Lee Lewis, and Elvis...
The untold story of Willie Nelson and his sister, Bobbie, who, over the course of their lives together, supported each other through personal tragedies and triumphs and forged an unbreakable bond through their shared love of music "Tender ...
The rich and colorful story of America's most popular music and the singers and songwriters who captivated, entertained, and consoled listeners throughout the twentieth century--based on the upcoming eight-part film series to air on PBS in September ...
In partnership with Texas Monthly, John Spong's "He Ain't Going Nowhere" is now available as an audio download, where the length and timeliness of a podcast meets the high-quality production of a full-length audio program.As the godfather of Nashvill...
A perfect Christmas gift for music lovers, Pretty Paper is Willie Nelson's inspiring Christmas fable, based on his holiday classic "Pretty Paper."   More than fifty years ago, Willie Nelson's beloved Christmas song &ldquo...