Music - Musical Instruments - Guitar
The inspiration for the Play It Loud exhibition at the Metropolitan Museum of Art"Every guitar player will want to read this book twice. And even the casual music fan will find a thrilling narrative that weaves together cultural history, mu...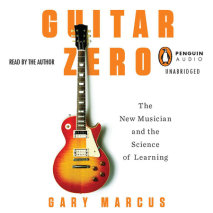 On the eve of his fortieth birthday, a professor of no discernible musical talent learns to play the guitar and investigates how anyone of any age might master a new skill. Just about every human being knows how to listen to music, but what does it...