Music - Genres & Styles - Jazz
The quintessential depiction of 1980s New York and the downtown scene from the artist, actor, musician, and composer John Lurie"A picaresque roller coaster of a story, with staggering amounts of sex and drugs and the perpetual quest to retain s...
One of jazz's leading critics gives us an invigorating, richly detailed portrait of the artists and events that have shaped the music of our time. Grounded in authority and brimming with style, Playing Changes is the first book to take the meas...
The warmly welcomed memoir by one of the most influential and beloved musicians of our time   In Herbie Hancock: Possibilities, the legendary jazz musician and composer reflects on an extraordinary life and a thriving career that has spanne...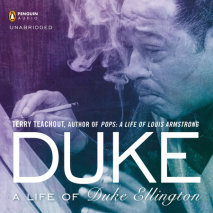 A major new biography of Duke Ellington from the acclaimed author of Pops: A Life of Louis Armstrong Edward Kennedy "Duke" Ellington was the greatest jazz composer of the twentieth century—and an impenetrably enigmatic personal...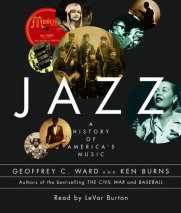 The companion volume to the ten-part PBS TV series by the team responsible forThe Civil War and Baseball.Continuing in the tradition of their critically acclaimed works, Geoffrey C. Ward and Ken Burns vividly bring to life the story of the quintessen...