Music - Genres & Styles - Pop Vocal
One of Oprah Daily's 20 Favorite Books of 2021 • Selected as one of Pitchfork's Best Music Books of the Year"One of the best books of its kind in decades." —The Wall Street Journal An epic achievement and a huge delight, the en...
From the editor of the bestselling anthology The Meaning of Michelle, a celebration of one of the greatest stars of our time, Beyoncé Knowles-CarterBeyoncé. Her name conjures more than music, it has come to be synonymous with beauty, gl...
"Poetic musings on a life well-lived—one that is still moving forward, always creating, always luminous. This isn't your typical autobiography. Garfunkel's history is told in flowing prose, bounding from present to past, far from a linear ...
Phil Collins pulls no punches—about himself, his life, or the ecstasy and heartbreak that's inspired his music. In his much-awaited memoir, Not Dead Yet, he tells the story of his epic career, with an auspicious debut at age 11 in a crowd...
The New York Times BestsellerMike Love tells the story of his legendary, raucous, and ultimately triumphant five-decade career as the front man of The Beach Boys, the most popular American band in history -- timed to coincide with the 50th ...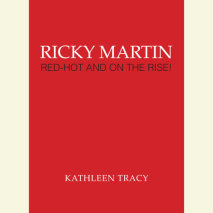 Fresh from his Grammy win for best Latin pop album, this sizzling Latin heartthrob is on the verge crossing over into mainstream music superstardom. This timely profile of Martin's life starts with his childhood in Puerto Rico and chronicles his rise...