Music - Genres & Styles - Rap & Hip Hop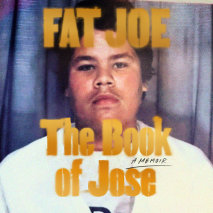 Grammy-nominated, multi-platinum–selling artist, entrepreneur, and philanthropist Fat Joe pulls back the curtain on his larger-than-life persona in this gritty, intimate memoir about growing up in the South Bronx and finding his voice through m...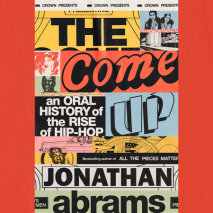 The essential oral history of hip-hop, from its origins on the playgrounds of the Bronx to its reign as the most powerful force in pop culture—from the award-winning journalist behind All the Pieces Matter, the New York Times bestselling oral h...
Washington Post national arts reporter Geoff Edgers takes a deep dive into the story behind "Walk This Way," Aerosmith and Run-DMC's legendary, groundbreaking mashup that forever changed music. The early 1980s were an exciting time for mu...
#1 NEW YORK TIMES BESTSELLER • A panoramic experience that tells the story of Beastie Boys, a book as unique as the band itself—by band members ADROCK and Mike D, with contributions from Amy Poehler, Colson Whitehead, W...
In partnership with Texas Monthly, Michael Hall's "The Slow Life and Fast Death of DJ Screw" is now available as an audio download, where the length and timeliness of a podcast meets the high-quality production of a full-length audio program.He was o...
THE NEW YORK TIMES BESTSELLERAngie Martinez is the "Voice of New York." Now, for the first time, she candidly recounts the story of her rise to become an internationally celebrated hip hop radio icon.   In her current reign at Power ...
In this "triumphantly funny" (AV Club) memoir, comedian Jensen Karp tells the story of how, as a Jewish kid from the L.A. suburbs, he became a rap battle legend—and then almost became a star.  "The funniest pers...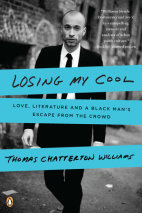 Unabridged, 7 hours

Read by the author

A pitch-perfect account of how hip-hop culture drew in the author and how his father drew him out again-with love, perseverance, and fifteen thousand books.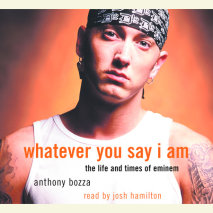 does eminem matter?On assignment for his first cover story for Rolling Stone, the very first national cover story on Eminem, Anthony Bozza met a young blond kid, a rapper who would soon take the country by storm. But back in 1999, Eminem was just beg...