Music - Genres & Styles - Latin
"Leila Cobo, vicepresidenta de Billboard, es posiblemente la principal periodista de la música Latina en Estados Unidos. Su libro repasa la historia de la música Latina, desde la salsa, nacida y criada en las calles de Nueva York,...
A behind the scenes look at the music that is currently the soundtrack of the globe, reported on and written by Leila Cobo, Billboard's VP of Latin Music and the world's ultimate authority on popular Latin music.Decoding "Despacito" tracks the storie...
In partnership with Texas Monthly, Pamela Colloff's "Dreaming of Her" is now available as an audio download, where the length and timeliness of a podcast meets the high-quality production of a full-length audio program.On March 31, 1995, South Texas ...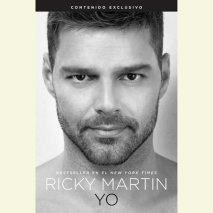 El artista Ricky Martin quien ha vendido mas de 60 millones de albumes en todo el mundo habla por primera vez sobre su infancia, sus comienzos musicales en el grupo Menudo, su busqueda de identidad durante el fenomeno de "Livin La Vida Loca", la acep...