Music - Individual Composer & Musician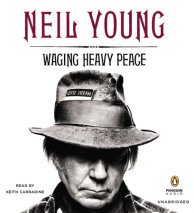 The perfect gift for music lovers and Neil Young fans, telling the story behind Neil Young's legendary career and his iconic, beloved songs. "I think I will have to use my time wisely and keep my thoughts straight if I am to succeed and de...
Harry Belafonte is not just one of the greatest entertainers of our time; he has led one of the great American lives of the last century. Now, this extraordinary icon tells us the story of that life, giving us its full breadth, letting us share in th...
Bestselling author James Kaplan redefines Frank Sinatra in a triumphant new biography that includes many rarely seen photographs. Frank Sinatra was the best-known entertainer of the twenti­eth century—infinitely charismatic, lionized and n...
One of America's finest historians shows us how Bob Dylan, one of the country's greatest and most enduring artists, still surprises and moves us after all these years. Growing up in Greenwich Village, Sean Wilentz discov­ered the mus...
Unabridged CDs * 11 CDs, 13 hours

A remarkable memoir by one of the most popular and beloved entertainers of the twentieth century.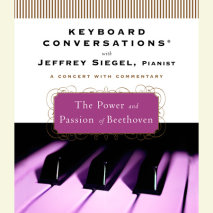 Keyboard Conversations® with Jeffrey Siegel combine the virtuosity and poetry of a world-class pianist with entertaining commentary to create a magical concert experience. His lively, engaging insights and captivating performances make listening...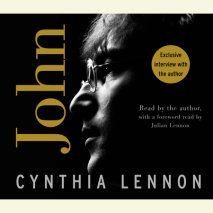 The Extraordinary Story of a Man, a Legend and a MarriageWhen she was eighteen years old, a girl named Cynthia Powell met a boy named John Lennon and they fell in love. Their ten-year relationship coincided with the start of the Beatles phenomenon...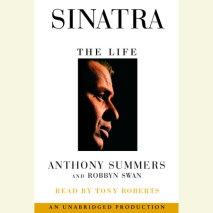 Packed with revelations, this is the first complete account of a career built on raw talent, sheer willpower--and criminal connections. Anthony Summers--bestselling author of Goddess: The Secret Lives of Marilyn Monroe--and Robbyn Swan unveil stunnin...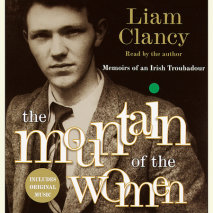 In an irresistible tale of a life lived fully, if not always wisely, Liam Clancy, of the legendary Irish group the Clancy Brothers, describes his eventful journey from a small town in Ireland in the 1930s into the heart of the New York music scene in...