Music - Philosophy & Social Aspects
NATIONAL BOOK AWARD FINALIST • "A masterpiece" (Minneapolis Star Tribune), a "devastating" (The New York Times) meditation on Black performance in America from the MacArthur "Genius Grant" Fellow and bestselli...
An expert in cognitive development and music education reveals the remarkable and surprising benefits that playing--or even appreciating--music offers to children.The latest cognitive research has revealed something extraordinary: learning music and ...
Grammy Award winner Victor Wooten's inspiring parable of the importance of music and the threats that it faces in today's world.We may not realize it as we listen to the soundtrack of our lives through tiny earbuds, but music and all that it encompas...
Whether you load your iPod with Bach or Bono, music has a significant role in your life—even if you never realized it. Why does music evoke such powerful moods? The answers are at last be- coming clear, thanks to revolutionary neuroscience and ...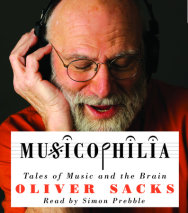 Music can move us to the heights or depths of emotion. It can persuade us to buy something, or remind us of our first date. It can lift us out of depression when nothing else can. It can get us dancing to its beat.  But the power of music goes m...