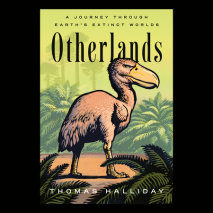 A stirring, eye-opening journey into deep time, from the Ice Age to the first appearance of microbial life 550 million years ago, by a brilliant young paleobiologistThe past is past, but it does leave clues, and Thomas Halliday has used cutting-...
What do you think of when you think of Nature? Prolific author and National Geographic writer Doug Chadwick's fresh look at human's place in the natural world.In his accessible and engaging style, Chadwick approaches the su...
INTERNATIONAL BESTSELLER • "Merlin Sheldrake's marvelous tour of these diverse and extraordinary life forms is eye-opening on why humans should consider fungi among the greatest of earth's marvels. . . . Wondrous.&rdq...
In The Secret Therapy of Trees, Marco Mencagli and Marco Nieri explore the relationship between plants and organisms, and illustrate how to benefit from nature's positive impact on our psychological and physical well-being.Our connection to nature is...
The author of the Pulitzer Prize finalist The Forest Unseen visits with nature's most magnificent networkers — trees "At once lyrical and informative, filled with beauty." – Elizabeth Kolbert, author of The Sixth Exti...
A passionate naturalist explores what it's really like to be an animal―by living like themHow can we ever be sure that we really know the other? To test the limits of our ability to inhabit lives that are not our own, Charles Foster set o...