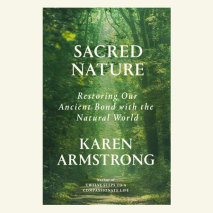 A profound exploration of the spiritual power of nature—and an urgent call to reclaim that power in everyday life.Since the beginning of time, humankind has looked upon nature and seen the divine. In the writings of the great thinkers across re...
"Immersive . . . bracingly ambitious . . . rewinds the story of life on Earth—from the mammoth steppe of the last Ice Age to the dawn of multicellular creatures over 500 million years ago."—The Economist"One of those rar...
What do you think of when you think of Nature? Prolific author and National Geographic writer Doug Chadwick's fresh look at human's place in the natural world.In his accessible and engaging style, Chadwick approaches the su...
NEW YORK TIMES BESTSELLER • A "brilliant [and] entrancing" (The Guardian) journey into the hidden lives of fungi—the great connectors of the living world—and their astonishing and intimate roles in human life, with t...
In The Secret Therapy of Trees, Marco Mencagli and Marco Nieri explore the relationship between plants and organisms, and illustrate how to benefit from nature's positive impact on our psychological and physical well-being.Our connection to nature is...
The author of the Pulitzer Prize finalist The Forest Unseen visits with nature's most magnificent networkers — trees "At once lyrical and informative, filled with beauty." – Elizabeth Kolbert, author of The Sixth Exti...
A passionate naturalist explores what it's really like to be an animal―by living like themHow can we ever be sure that we really know the other? To test the limits of our ability to inhabit lives that are not our own, Charles Foster set o...