Nature - Animals - Insects & Spiders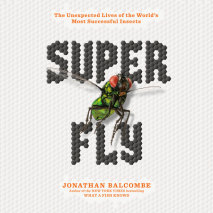 From an expert in animal consciousness, a book that will turn the fly on the wall into the elephant in the room.For most of us, the only thing we know about flies is that they're annoying, and our usual reaction is to try to kill them. In Super Fly, ...
An inspiring, up-close portrait of tending to a honeybee hive—a year of living dangerously—watching and capturing the wondrous, complex universe of honeybees and learning an altogether different way of being in the world."As strange, beau...
**The instant New York Times bestseller.***An international bestseller.*"Hugely impressive, a major work."—NPRA pioneering and groundbreaking work of narrative nonfiction that offers a dramatic new perspective on the history of huma...