Nature - Ecosystems & Habitats - Rivers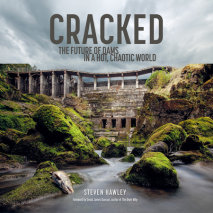 The ugly truth about dams is about to be revealed.During the first two decades of the twenty-first century, the whole messy truth about the legacy of last century's big dam building binge has come to light. What started out as an arguably ...
Christmas Island. The Russian Arctic. Argentine Patagonia. Japan. Cuba. British Columbia.Dylan Tomine takes us to the far reaches of the planet in search of fish and adventure, with keen insight, a strong stomach and plenty of laughs along the way. C...