Nature - Natural Resources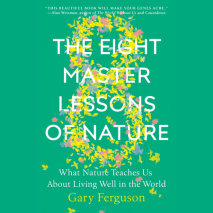 A riveting manifesto for the millions of people who long to forge a more vital, meaningful connection to the natural world to live a better, more fulfilling life   Looking around at the world today—a world of skyscrapers, super highways, m...
Indoor plants aren't just cute décor. They offer a rare opportunity to find joy by caring for another living being. Everyone deserves to feel the inner peace that comes from taking care of greenery. Beyond the obvious benefits--beauty and clea...
The Bible talks about trees more than any living creation other than people. Perhaps you've missed the forest...and the trees.In this groundbreaking walk through Scripture, former physician and carpenter Dr. Matthew Sleeth makes the convincing case w...
The incredible—and improbable—story of how an English eccentric saved Japan's beloved cherry blossoms from extinction. Collingwood Ingram—known as "Cherry" for his defining passion—was born in 1880 and lived ...
The definitive guide to the therapeutic Japanese practice of shinrin-yoku, or the art and science of how trees can promote health and happinessNotice how a tree sways in the wind. Run your hands over its bark. Take in its citrusy scent. As a society ...
The author of the Pulitzer Prize finalist The Forest Unseen visits with nature's most magnificent networkers — trees "At once lyrical and informative, filled with beauty." – Elizabeth Kolbert, author of The Sixth Exti...
A blend of history, science, philosophy, and environmentalism, The Tree is an engaging and elegant look at the life of the tree and what modern research tells us about their future.There are redwoods in California that were ancient by the time Co...