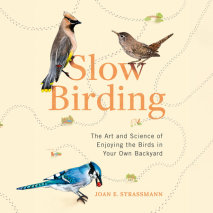 A one-of-a-kind guide to birding locally that encourages readers to slow down and notice the spectacular birds all around them.Many birders travel far and wide to popular birding destinations to catch sight of rare or "exotic" birds. In S...
From the Pulitzer Prize–winning author of The Gulf, a sweeping cultural and natural history of the bald eagle in America. The bald eagle is regal but fearless, a bird you're not inclined to argue with. For centuries, Americans have celebr...
"Utterly captivating and beautifully written, this book is a hugely entertaining and enlightening exploration of a bird so wickedly smart, curious, and social, it boggles the mind."—Jennifer Ackerman, author of The Bird Way"A ...
From the New York Times bestselling author of The Genius of Birds, a radical investigation into the bird way of being, and the recent scientific research that is dramatically shifting our understanding of birds -- how they live and how they think.&ld...
From the bestselling author of The Genius of Birds, the revised and reissued edition of her beloved book of essays describing her forays along the Delaware shoreFor three years, Jennifer Ackerman lived in the small coastal town of Lewes, Delaware, in...
As heard on NPR's This American Life"Absorbing . . . Though it's non-fiction, The Feather Thief contains many of the elements of a classic thriller." —Maureen Corrigan, NPR's Fresh Air"One of the most peculiar ...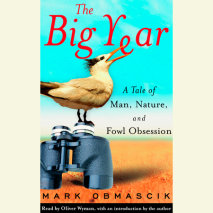 A classic in the making -- an account of the biggest year in birdwatching history.In the USA, some 50 million people lay claim to being bird-watchers or "birders," spending billions of dollars on birding-related travel and membership fees...