Nature - Ecosystems & Habitats
A beautiful, lyrical exploration of the places where nature is flourishing in our absenceSome of the only truly feral cattle in the world wander a long-abandoned island off the northernmost tip of Scotland. A variety of wildlife not seen in many life...
A riveting manifesto for the millions of people who long to forge a more vital, meaningful connection to the natural world to live a better, more fulfilling life   Looking around at the world today—a world of skyscrapers, super highways, m...
From the host of the Travel Channel's "The Wild Within."A hunt for the American buffalo—an adventurous, fascinating examination of an animal that has haunted the American imagination. In 2005, Steven Rinella won a lottery...
A groundbreaking study that radically alters our understanding of the Americas before the arrival of the Europeans in 1492.Traditionally, Americans learned in school that the ancestors of the people who inhabited the Western Hemisphere at the time of...
Field notes from an age of extinction, tracking the ever-shifting meaning of America's animals throughout history to understand the current momentJournalist Jon Mooallem has watched his little daughter's world overflow with animals—...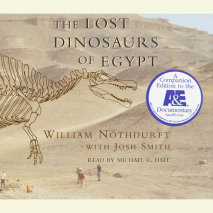 The date is January 11, 1911. A young German paleontologist, accompanied only by a guide, a cook, four camels, and a couple of camel drivers, reaches the lip of the vast Bahariya Depression after a long trek across the bleak plateau of the western de...