Body, Mind & Spirit - Mysticism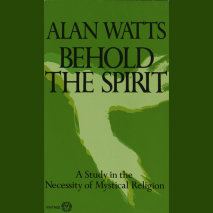 "The perfect guide for a course correction in life" (Deepak Chopra) that teaches us how to enjoy a deeper, more meaningful relationship with the spiritual in our present troubled times. Drawing on his experiences as a former priest, Watts skillfully ...
A practical beginner's guide to magic that helps you set intentions, listen to your inner voice, and achieve radical change—from the owners of the destination boutique House of Intuition."A must-read if you are into crystals, energy...
Reiki is an ancient and profoundly simple system of "laying on of hands" healing derived from Tibetan Buddhism. In the West, Reiki has been kept highly secret for many years. ESSENTIAL REIKI presents full information on all three degrees ...
Reiki master and best-selling author Diane Stein has been a dedicated hands-on healer since 1988. Stein believes strongly that this powerful healing art, once a closely guarded secret tradition, should be accessible and available to all. Since she ...
Teresa of Ávila (1515-1582) is one of the most beloved of the Catholic saints. In 1562, during the era of the Spanish Inquisition, Teresa sat down to write an account of the mystical experiences for which she had become famous. The result was ...