Body, Mind & Spirit - Supernatural (incl. Ghosts)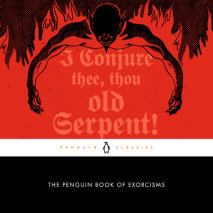 Haunting accounts of real-life exorcisms through the centuries and around the world, from ancient Egypt and the biblical Middle East to colonial America and twentieth-century South Africa A Penguin ClassicLevitation. Feats of superhuman strength. Spe...
From a Coast to Coast AM insider, a mind-expanding exploration of sleep disorders and unusual dream states--the scientific explanations and the paranormal possibilities.The sleeping mind is a mysterious backdrop that science is just beginning to shed...
Which came first--the monster or the myth? Journalist Linda Godfrey investigates present-day encounters with mysterious creatures of old.The monsters of ancient mythology, folklore, and more contemporary urban legend have long captured the popular im...
New York Times Bestseller • One of NPR's Great Reads of 2016"A lively assemblage and smart analysis of dozens of haunting stories…absorbing…[and] intellectually intriguing." —The New York Time...
As seen in the Sony Pictures 2016 film Ghostbusters, the ultimate guide to identifying, understanding, and engaging with any paranormal activity that plagues youYears before they made headlines with the Ghostbusters, Erin Gilbert and A...