Body, Mind & Spirit - Ancient Mysteries & Controversial Knowledge
Which came first--the monster or the myth? Journalist Linda Godfrey investigates present-day encounters with mysterious creatures of old.The monsters of ancient mythology, folklore, and more contemporary urban legend have long captured the popular im...
A journey through the attempts artists, scientists, and tinkerers have made to imagine and communicate with the otherworldly using various technologies, from cameras to radiowaves.Strange Frequencies takes readers on an extraordinary narrative and hi...
The True Story behind the Terrifying MovieDon't think of his name...In 1990, three college students spent a long Wisconsin winter experimenting with a Ouija board; it turned out to be the deadliest mistake of their lives. The board brought them into ...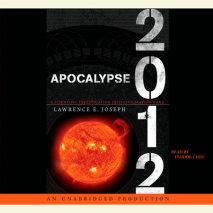 Don't look upIt won't help. You can't get out of the way, you can't dig a hole deep enough to hide. The end is coming, and there's nothing you can do about it.So why read this book?Because you can't look away when ...