Body, Mind & Spirit - Parapsychology - Near-Death Experience
Not since Betty Eadie's Embraced by the Light has a personal account of a Near-Death Experience (NDE) been so utterly different from most others—or nearly as compelling."This is a book you devour from cover to cover, and pass on to othe...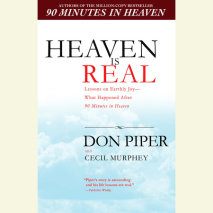 So how should we spend our time on Earth? Don Piper, the Minister of Hope who spent 90 minutes in Heaven, brings us God's message. Hope for the here and now from the multimillion-selling author of 90 Minutes in Heaven. Millions believe in Heaven. Don...