Performing Arts - Acting & Auditioning
William Esper, one of the leading acting teachers of our time, explains and extends Sanford Meisner's legendary technique, offering a clear, concrete, step-by-step approach to becoming a truly creative actor.Esper worked closely with Meisner for seve...
Sanford Meisner was one of the best known and beloved teachers of acting in the country. This audiobook follows one of his acting classes for fifteen months, beginning with the most rudimentary exercises and ending with affecting and polished scenes ...
Veteran character actor David Dean Bottrell draws on his 35+ tumultuous years of work in the entertainment industry to offer a guide to breaking in, making a living, and making a life in the fabulous trenches of show business. Covers every facet of t...
What makes a life truly interesting? Is it the people you meet? The risks you take? The adventures you remember?Jonathan Goldsmith has many answers to that question. For years he was a struggling actor in New York and Los Angeles, with experiences...
If it can happen in show business, it's happened to Jon Cryer. Now he's opening up for the first time and sharing his behind-the-scenes stories in a warmly endearing, sharply observed, and frankly funny look at life in Hollywood.In 1986, ...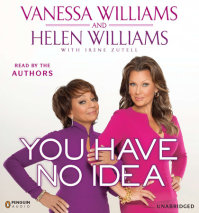 The highly anticipated first book by a widely respected entertainer whose career highlights include The Right Stuff, Ugly Betty, Desperate Housewives, and former Miss AmericaWhen Vanessa Williams was growing up, she had a plan: She'd go to coll...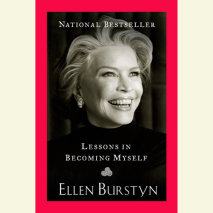 A deeply personal and electrifying memoir by Ellen Burstyn, renowned actress and six-time Academy Award nominee.By the time Ellen Burstyn arrived in New York to study acting, she'd already worked as a Texas fashion model, a Montreal chorus girl, suff...