Performing Arts - Film - Screenwriting
From the award-winning screenwriter and director of cult classic Bull Durham, the extremely entertaining behind-the-scenes story of the making of the film, and an insightful primer on the art and business of moviemaking. "This book tells y...
Irresistible and authoritative, The Movie Musical! is an in-depth look at the singing, dancing, happy-making world of Hollywood musicals--an essential audiobook for anyone who's ever laughed, cried, or sung along at the movies.Leading film ...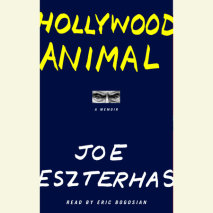 He spent his earliest years in post WWII–refugee camps. He came to America and grew up in Cleveland—stealing cars, rolling drunks, battling priests, nearly going to jail. He became the screenwriter of the worldwide hits Basic Instinct, J...