Performing Arts - Individual Director
A National Book Critics Circle finalist • One of People's top 10 books of 2021 • An instant New York Times bestseller • Named a best book of the year by NPR and Time A magnificent biography of one of the most protean cre...
An in-depth look at, and written in collaboration with, the man considered to be the most profound, and commercially successful director at work today--a franchise unto himself--whose deeply personal million-dollar blockbuster movies (The Dark Knight...
Herman J. (1897–1953) and Joseph L. Mankiewicz (1909–1993) wrote, produced, and directed over 150 pictures. With Orson Welles, Herman wrote the screenplay for Citizen Kane and shared the picture's only Academy Award. Joe e...
A cinephile's dream: the chance to follow legendary director Woody Allen throughout the creation of a film--from inception to premiere--and to enjoy his reflections on some of the finest artists in the history of cinema. Eric Lax has been with Woody ...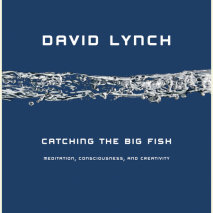 In this "unexpected delight,"* filmmaker David Lynch describes his personal methods of capturing and working with ideas, and the immense creative benefits he has experienced from the practice of meditation. Now in a beautiful paperback edition, David...