An honest and deeply moving debut memoir about a young woman's battle with depression and how her dog saved her lifeA New York Times Bestseller "Dog Medicine simply has to be your next must-read." —Cheryl Strayed At twent...
A New York Times bestselling poetry collection, featuring both Dog Songs and A Thousand MorningsMary Oliver's Dog Songs is a celebration of the special bond between human and dog, as understood through the poet's relationships t...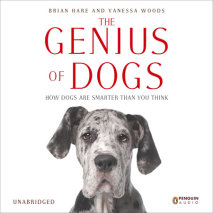 The perfect gift for dog lovers and readers of Inside of a Dog by Alexandra Horowitz—this New York Times bestseller offers mesmerizing insights into the thoughts and lives of our smartest and most beloved pets.Does your dog feel guilt? Is she p...
What our dogs need to live a good life, and why we must come through for them Over the two decades she has spent raising and training service dogs for people with disabilities, Jennifer Arnold has come to a unique and profound understanding of t...
A must-read for every dog lover—a short, tender, and uplifting tale of a cancer survivor and the life lessons shared with him by his beloved family dog. Our dogs come into our lives as "just the family pet," but before we know it th...
A book guaranteed to touch anyone who has ever had a beloved pet…     From instant New York Times bestseller, Dr. Nick Trout comes another touching and heartfelt story from the front lines of veterinary medicine—...
In Shaggy Muses, we visit Elizabeth Barrett Browning and Flush, the golden Cocker Spaniel who danced the poet away from death, back to life and human love. We roam the wild Yorkshire moors with Emily Brontë, whose fierce Mastiff mix, Keeper, pro...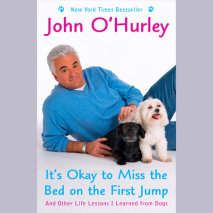 A funny, profound book about the enduring wisdom of dogs, from the host of the enormously popular National Dog Show.

Unabridged CDs - 3 CDs, 3 hours