An ethereal meditation on longing, loss, and time, sweeping from the highways of Texas to the canals of Mars—by the acclaimed essayist and author of Shame and Wonder David Searcy's writing is enchanting and peculiar, obsessed wi...
From the New York Times-bestselling author of How Not to Be Wrong—himself a world-class geometer—a far-ranging exploration of the power of geometry, which turns out to help us think better about practically everythingHow should ...
"A masterly book" —Nassim Nicholas Taleb, author of The Black Swan "A classic" —Simon Kuper, Financial Times An economist explores the five laws that confirm our worst fears: stupid people can and do rule the worldThroughout history, a po...
A passionate manifesto that exposes hypocrisy on both sides of the political divide and points a way out of the tribalism that is tearing America apart—by the CNN political contributor and host hailed as "a star of the 2016 campaign&rdquo...
With far-reaching implications, this urgent treatise promises to revolutionize our understanding of what it means to be human in the digital age.We used to say "seeing is believing"; now googling is believing. With 24/7 access to nearly all of the wo...
In the spirit of the mega-selling On Bullshit, philosopher Aaron James presents a theory of the asshole that is both intellectually provocative and existentially necessary.What does it mean for someone to be an asshole? The answer is not obvious, d...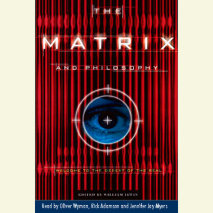 The Matrix conveys the horror of a false world made of nothing but perceptions. Based on the premise that reality is a dream controlled by malevolent forces, it is one of the most overtly philosophical movies ever to come out of Hollywood. These thou...