Poetry - Subjects & Themes - Inspirational & Religious
Elie Wiesel's heartbreaking narrative poem about history, immortality, and the power of song. Based on an actual event that occurred during World War II.   It is the evening before the holiday of Purim, and the Nazis have given the ghetto&...
The US edition of the bestselling The Poetry Pharmacy A beautiful collection of curated poems each individually selected to provide hope, comfort, and inspiration—for all of life's most difficult moments Sometimes only a poem will do. The...
From the celebrated poet behind bone, a lyrical memoir--part prose, part verse--about coming-of-age, uncovering the cruelty and the beauty of the wider world, and redemption through self-discovery and the bonds of family."My little brother and I saw ...
The epic made simple. The miracle in the mundane.One day, while browsing an antique store in Helena, Montana, photographer Tyler Knott Gregson stumbled upon a vintage Remington typewriter for sale. Standing up and using a page from a broken book he w...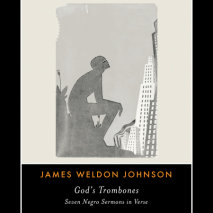 Introduced by Maya Angelou, the inspiring sermon-poems of James Weldon Johnson James Weldon Johnson was a leading figure of the Harlem Renaissance, and one of the most revered African Americans of all time, whose life demonstrated the full spect...
Grace, dignity, and eloquence have long been hallmarks of Maya Angelou's poetry. Her measured verses have stirred our souls, energized our minds, and healed our hearts. Whether offering hope in the darkest of nights or expressing sincere joy at...
This dazzling Christmas poem by Maya Angelou is powerful and inspiring for people of all faiths.In this beautiful, deeply moving poem, Maya Angelou inspires us to embrace the peace and promise of Christmas, so that hope and love can once again light...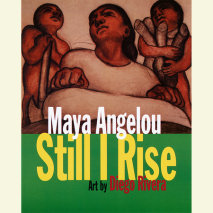 Maya Angelou's unforgettable collection of poetry lends its name to the documentary film about her life, And Still I Rise, as seen on PBS's American Masters.   Pretty women wonder where my secret lies. I'm not cute or built to ...