Poetry - European - English, Irish, Scottish, Welsh
A fascinating poetic journey into the mind and heart of a musical genius, from the author of the celebrated Darwin: A Life in PoemsRuth Padel's new sequence of poems, in four movements, is a personal voyage through the life and legend of one of ...
"Shakespeare for Every Day of the Year is not just for Christmas, but for all time." —Helena Bonham CarterA magnificent collection of 365 passages from Shakespeare's works, for the Shakespeare scholar and neophyte alike.Make Shakespeare a ...
**Finalist for the 2018 Man Booker Prize****Winner of the Walter Scott Prize for Historical Fiction, the Goldsmiths Prize for Innovative Fiction, and the Roehampton Poetry Prize**From the award-winning British author—a poet's noir narrativ...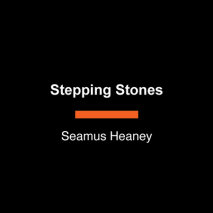 Recipient of the 1995 Nobel Prize in Literature, poet Seamus Heaney brings beautiful focus to life in Ireland. Through his poetry, he encapsulates the country's historical and political details while connecting it to the personal lives of the c...