Poetry - American - African American & Black
What elevates teaching my mother how to give birth, what gives the poems their disturbing brilliance, is Warsan Shire's ability to give simple, beautiful eloquence to the veiled world where sensuality lives in the dominant narrative of Islam; reclaim...
An inspirational rallying call about education, race, and the true nature of equality—the Harvard Graduate School of Education convocation speech praised as "powerful" by Hillary Rodham Clinton in Teen Vogue and "ins...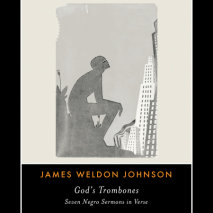 Introduced by Maya Angelou, the inspiring sermon-poems of James Weldon Johnson James Weldon Johnson was a leading figure of the Harlem Renaissance, and one of the most revered African Americans of all time, whose life demonstrated the full spect...
Grace, dignity, and eloquence have long been hallmarks of Maya Angelou's poetry. Her measured verses have stirred our souls, energized our minds, and healed our hearts. Whether offering hope in the darkest of nights or expressing sincere joy at...
This dazzling Christmas poem by Maya Angelou is powerful and inspiring for people of all faiths.In this beautiful, deeply moving poem, Maya Angelou inspires us to embrace the peace and promise of Christmas, so that hope and love can once again light...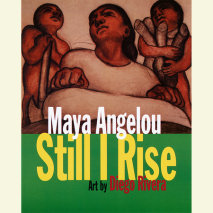 Maya Angelou's unforgettable collection of poetry lends its name to the documentary film about her life, And Still I Rise, as seen on PBS's American Masters.   Pretty women wonder where my secret lies. I'm not cute or built to ...