Poetry - American - Hispanic & Latino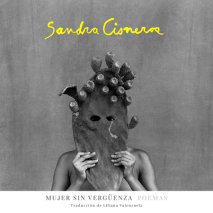 Una valiente colección de poemas nuevos de Sandra Cisneros, autora del libro de mayor venta La casa en Mango Street. Han pasado veintiocho años desde que Sandra Cisneros publicara un libro de poesía. Con decenas de poemas in&ea...
A brave new collection of poems from Sandra Cisneros, the best-selling author of The House on Mango Street.It has been twenty-eight years since Sandra Cisneros published a book of poetry. With dozens of never-before-seen poems, Woman Without Shame is...
This fresh voice in American poetry wields lyric pleasure and well-honed insight against a cruel century that would kill us with a thousand cuts. "Morín's writing uses the mundane details of everyday life . . . as a jumping-off point for ...
Loose WomanSeductive, earthy, and at times confessional, Sandra Cisneros's vibrant collection of poetry celebrates the females aspects of love--from the reflective to the overtly erotic--in a voice recognizable from her powerful works of fiction.Thes...