Poetry - American - Hispanic & Latino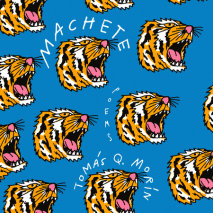 This fresh voice in American poetry wields lyric pleasure and well-honed insight against a cruel century that would kill us with a thousand cuts."Dios aprieta, pero no ahorca" ("God squeezes, but He doesn't strangle")--the epigraph of Machete--sets t...
Loose WomanSeductive, earthy, and at times confessional, Sandra Cisneros's vibrant collection of poetry celebrates the females aspects of love--from the reflective to the overtly erotic--in a voice recognizable from her powerful works of fiction.Thes...