Poetry - Subjects & Themes - Nature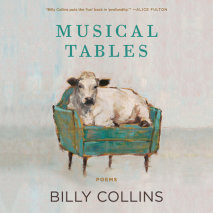 A collection of more than 125 small poems, all of them new, each a thought or observation compressed to its emotional essence--from the former United States Poet Laureate and New York Times bestselling author of Aimless Love."Whenever I open a b...
A collection that explores inherited trauma on an individual and communal level, from a National Poetry Series–winning poet who "refus[es] the mind's limits" (Carol Muske-Dukes)Borderline Fortune is a meditation on intangible ...
In these marvelous pages, the award-winning poet turns a searching gaze toward the shared habitat and intertwined fates of man and animal. He looks back and forward in time, down at the soil, up at the stars, and deeply into his personal relationship...
A wondrous collection from Billy Collins, former U.S. Poet Laureate and New York Times bestselling author of The Rain in Portugal "The poems are marked by his characteristic humor and arise out of small, banal moments, unearthing the extra...
A debut poetry collection from actor Nico Tortorella exploring "all of it," from the smallest cells in our bodies to the outer limits of our universe.    Nico Tortorella's debut poetry collection presents a singular vo...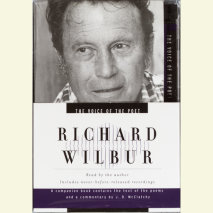 A remarkable series of audiobooks, featuring distinguished twentieth-century American poets reading from their own work. A first in audiobook publishing--a series that uses the written word to enhance the listening experience--poetry to be read as we...