Poetry - Subjects & Themes - Family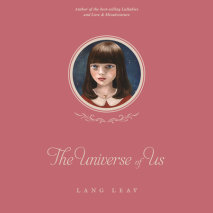 A collection of poetry with a celestial theme written and narrated by bestselling author Lang Leav Planets, stars, and constellations feature prominently in this beautiful, original poetry collection from Lang Leav. Inspired by the wonders of the uni...
James Brown. John Brown's raid. Brown v. the Topeka Board of Ed. The prize-winning author of Blue Laws meditates on all things "brown" in this powerful new collection.Divided into "Home Recordings" and "Field Recordings," Brown speaks to the way pers...
"A debut poetry collection showcasing both a fierce and tender new voice."—Booklist"Elegant and playful . . . The poet invents new forms and updates classic ones."—Elle"[Fatimah] Asghar interrogates divi...
In this exclusive audio publishing event, Billy Collins, former U.S. Poet Laureate, shares an evening of his poetry in a benefit reading for WNYC, New York Public Radio. Often compared to Robert Frost, his poetry has been embraced by people of all ag...