Political Science - Comparative Politics
From the authors of the international bestseller Why Nations Fail, a crucial new big-picture framework that answers the question of how liberty flourishes in some states but falls to authoritarianism or anarchy in others--and explains how it can...
With the end of the Cold War, the victory of liberal democracy was thought to be absolute. Observers declared the end of history, confident in a peaceful, globalized future. But we now know this to be premature. Authoritarianism first returned in Rus...
New York Times bestelling author T. R. Reid travels around the world to solve the urgent problem of America's failing tax code, unravelling a complex topic in plain English - and telling a rollicking story along the way. The U.S. tax code i...
In his 1996 #1 New York Times bestseller We're Right, They're Wrong, political strategist James Carville eviscerated the Republican economic agenda and debunked many of the GOP's ludicrous positions on national issues such as health...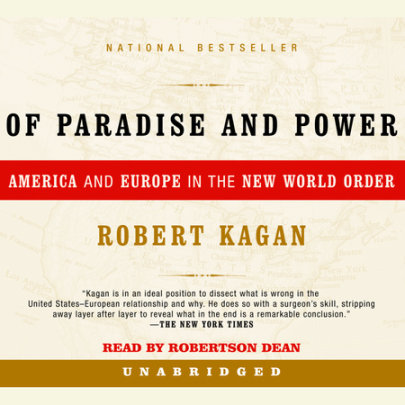 From Robert Kagan, a leading scholar of American foreign policy, comes an insightful analysis of the state of European and American foreign relations. At a time when relations between the United States and Europe are at their lowest ebb since ...