Political Science - Political Economy
"This is the end of the world as we've known it," Kurt Andersen writes in Reset. "But it isn't the end of the world." In this smart and refreshingly hopeful book, Andersen–a brilliant analyst and synthesizer ...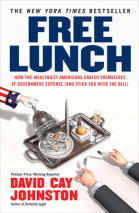 The bestselling author of Perfectly Legal returns with a powerful new exposé.