Political Science - Peace
A seasoned peacebuilder and acclaimed expert on violence explains the five reasons why conflict (rarely) blooms into war and how to interrupt that deadly processIt's easy to overlook the underlying strategic forces of war, to see it solely as a...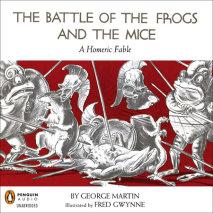 You will never see war the same way after reading this extraordinary retelling of an ancient Greek fable about a tragically unnecessary battle between mice and frogs. With haunting illustrations, this miniature masterpiece ranks with Animal Farm as o...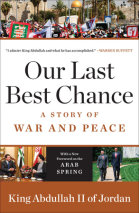 A newsbreaking memoir that tackles head-on the toughest challenge in the world today. When a dying King Hussein shocked the world by picking his son rather than his brother, the longtime crown prince, to be the next king of Jordan, no one was more ...
Deepak Chopra's passionate new book, Peace Is the Way, was inspired by a saying from Mahatma Gandhi: "There is no way to peace. Peace is the way." In a world where every path to peace has proved futile, the one strategy that ha...