Political Science - Political Freedom
A bracingly immediate memoir by a young man coming of age during the Syrian war, Brothers of the Gun is an intimate lens on the century's bloodiest conflict and a profound meditation on kinship, home, and freedom.   In 2011, Marwan Hisham ...
Radical Hope is a collection of letters—to ancestors, to children five generations from now, to strangers in grocery lines, to any and all who feel weary and discouraged—written by award-winning novelists, poets, political thinkers, and a...
The first Muslim woman to receive the Nobel Peace Prize, Shirin Ebadi has inspired millions around the globe through her work as a human rights lawyer defending women and children against a brutal regime in Iran. Now Ebadi tells her story of courage ...
In this New York Times bestselling investigation, Ted Koppel reveals that a major cyberattack on America's power grid is not only possible but likely, that it would be devastating, and that the United States is shockingly unprepared.   Ima...
In a brilliant and revealing book destined to drive debate about the future of American power, Vali Nasr questions America's dangerous choice to engage less and matter less in the world. Vali Nasr, author of the groundbreaking The Shia Revival,...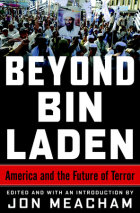 Osama bin Laden was the most wanted man in American history—an enemy who brought the United States what President George W. Bush called "a day of fire," and ushered in a new era of terrorism. It took a decade of blood and sacrifice,...
With her trademark passion, intelligence, and devastating wit, Huffington Post editor in chief Arianna Huffington tackles the issues that are crucial to this year's presidential election and, even more so, to the fate of the country.Huffington ...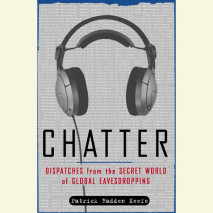 How does our government eavesdrop? Whom do they eavesdrop on? And is the interception of communication an effective means of predicting and preventing future attacks? These are some of the questions at the heart of Patrick Radden Keefe's brilli...